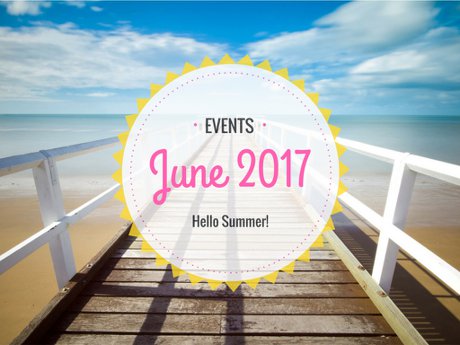 Thursday, June 1st from 8:00pm to 10:00pm
MAKE YOUR RESERVATIONS NOW, LIMITED SEATING IS AVAILABLE. Get ready for non-stop laughs brought to you by Comedians Greg Hall and Tim Wright. Showtime is at 8 p.m. Tickets are $12! The Tennessean, Greg Hall, delights audiences nationwide with his songwriting and humorous observations of life in America.
More Information? Click Here
AMCC Cherry Point Splash Into Summer
Saturday, June 3 at 11:00am to 2:00pm
It's time to SPLASH INTO SUMMER with AMCC Cherry Point. ALL AMCC RESIDENTS welcome to join in the fun - MUST BE AN AMCC RESIDENT TO ATTEND. Bring your swimsuit, because it's a POOL PARTY!!! Expect music, drinks, cornhole, a cookout, giveaways, and a whole lot of splashing in the pool! When RSVPing let us know how many adults and children will be attending. Please RSVP no later than MAY 27.
More Information? Click Here
Crystal Coast Music Festival 2017
Saturday, June 3rd from 12:30pm to 10:00pm
The Crystal Coast Music Festival will take place Saturday, June 3, 2017, in Atlantic Beach, North Carolina. Gates open at 12:30PM. Show starts at 1:30PM. Curtain at 10PM. This is an all-ages, family friendly event. Children under 3 enter free. Re-entry is allowed with the festival wristband received at initial entry so you can enjoy the beach and ocean at any time! NEEDTOBREATHE, Dr. Dog, Shovels & Rope, Bombadil, Los Colognes, and Rebekah Todd & The Odyssey will perform.
More Information? Click Here
Colonial Market Days: A Tryon Palace Renaissance Fair
Saturday, June 3rd at 10:00am to Sunday, June 4th at 5:00pm
"Colonial Market Days" brings a new outdoor festival to Tryon Palace that celebrates the cultures and people that colonized North Carolina. Held in the spirit of a traditional renaissance fair, "Colonial Market Days" celebrates the period of 1660-1720 with a lively outdoor market, encampments, and multiple performance stages that will come to life with a variety of entertainers, including musicians, puppet shows, magic shows, singing, dancing, and theatre. Also enjoy performances by the Tryon Palace Fife and Drum Corps and Jonkonnu Troupe. The fair will also include a wide range of children's activities like pony rides, a petting zoo, and activities and crafts. Food vendors, historical goods, and crafts vendors will be available. Featured on the Tryon Palace South Lawn will be cultural areas representing the early inhabitants and settlers of what would become North Carolina. Also meet with pirates and privateers to learn about life on the sea.
More Information? Click Here
Sunday, June 4th at 10:00am to 12:00pm
Our local Stand Up Outfitters will provide the boards and paddles. Any donation to 'Paddling for Pennies' gets you a t-shirt and time out on a paddle board. This is a great opportunity to try paddle boarding if you've never done it...and it's a great time to go out to welcome our crew paddling in from Raleigh!
As we await the arrival of our Raleigh firefighter kayakers, let's have some fun on the river...you just may find a new favorite hobby...and win some cool swag while you're at it! There will be beer and a food truck!
More Information? Click Here
Behind the Scenes at Tryon Palace: Costume Shop
Tuesday, June 6th from 2:00pm to 3:00pm
Tryon Palace historic clothing interpreter Leslie Lambrecht will lead a tour of the historic Jones House with a brief description of the house and then through the Tryon Palace Costume Shop on the first floor of the house. The costumer will discuss historical clothing research, the sewing techniques used in the past, and current projects for upcoming events. Tour begins and ends at the Palace Gates.
More Information? Click Here
7th Annual FLY-IN Movie and Family Night
Friday, June 9th from 5:00pm to 9:00pm
An exciting Family Night of Aviation at the Fly-In Theatre! Bring your lawn chairs and blankets, rain or shine! Disney's "Moana" at 7:oopm on the giant screen! Fun & interactive STEM demonstrations & booths! Learn about engineering, weather and aerodynamics! Photos in flight gear and giveaways!
More Information? Click Here
Friday, June 9th from 5:00pm to 8:00pm
Come to downtown New Bern to participate in the festivities at local ArtWalk businesses. Downtown art galleries and restaurants stay open for extended hours and sponsor special events every second Friday of the month! Organized by the Craven Arts Council
More Information? Click Here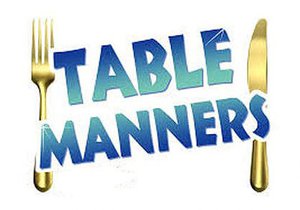 June 9th, 10th, 16th, & 17th at 8:00pm
June 11th & 18th at 3:00pm
In this play, Annie has arranged to spend an illicit weekend with her sister Ruth's husband Norman, and for this reason, suitably disguised, has asked her elder brother Reg and his wife Sarah to look after their widowed mother and the house. As it happens the seduction, thought or planned, by each of the six characters never takes place either.
More Information? Click Here
Saturday, June 10th at 9:00am to Sunday, September 10th at 5:00pm
This exhibit brings together 75 ladder back, or "common" chairs from the Tar-Roanoke River region of North Carolina, most of them made between 1800-1925. Guest curators Hiram Perkinson and Mark R. Wenger present these beautiful examples of early craftsmanship to illustrate the distinct chair-making traditions found in the counties clustered around the North Carolina-Virginia state line. The curators have grouped the chairs by county of origin or by a shared defining feature. Once found in households in every economic bracket, common chairs were relegated to working class households over the course of the 19th century. The exhibit highlights how simple things like wood choices and turning patterns illuminate how these common chairs were used in courtrooms and kitchens, parlors and porches. They are a legacy of craftsmanship to be enjoyed by every North Carolinian.
More Information? Click Here
Tryon Palace Gardens Lecture Series
Saturday, June 10th from 10:00am to 11:00am
DJ Moran, local Craven County beekeeper, N.C. Master Beekeeper and N.C. State Beekeeper Association Beekeeper of the Year for 2016, will present a lecture about different bee species, honey bees and pollinator plants. This lecture is free and begins at 10 a.m. in Cullman Performance Hall at the North Carolina History Center. Sponsored by the Harold H. Bate Foundation.
More Information? Click Here
Copper Ridge on The Neuse Open House and Vendor Showcase
Sunday, June 11th from 1:00pm to 4:00pm
Brides and Grooms, come tour the newest waterfront venue in Eastern North Carolina, while enjoying food and music and meeting the best local wedding and event professionals! June 11, 2017 1-4pm. Free admission for those booked at Copper Ridge, all others $5. Preregistration is required to be eligible for giveaways and drawings.
More Information? Click Here
Behind The Scenes at Tryon Palace: Conservation Lab
Tuesday, June 13th from 2:00pm to 3:00pm
Tryon Palace Conservation Specialist Richard Baker will lead a tour of the Conservation Lab. During the tour, Baker will discuss the conservation work completed on the artifacts on exhibit in the Governor's Palace, North Carolina History Center and historic house museums. Visitors can observe the techniques and tools used by the conservation staff and learn techniques they can use to care for their own items at home.
More Information? Click Here
North Carolina Symphony Performance at Tryon Palace
Thursday, June 15 from 7:30pm to 9:00pm
The North Carolina Symphony Orchestra returns to Tryon Palace for its annual free concert on the picturesque South Lawn. This concert is presented in partnership with the New Bern series of the North Carolina Symphony. Gates open at 5 p.m., performance begins at 7:30 p.m. To enjoy music in this beautiful waterfront setting that borders the Trent River and is surrounded by beautiful gardens, Tryon Palace invites you to bring your own chairs and blankets, but please leave pets and alcoholic beverages at home.
More Information? Click Here
Lunch and Learn: The Mystery of the Palace Grounds and Gardens
Friday, June 16 from 12:00pm to 1:00pm
Explore the mystery of the Governor's Palace and Gardens as related to differing descriptions from landscape architect Claude Sauthier and architect John Hawks about the original structure and grounds. This monthly brownbag lunch series will be held in the North Carolina History Center.
More Information? Click Here
Friday, June 16th at 5:00pm
Join the Band of Oz and Jupiter Jones for the 1st concert in the Concert series!
More Information? Click Here
Friday, June 16th at 6:00pm
The New Bern Riverfront Convention Center is the only place you'll want to be, June 16, when the Jazz Preservation Society of New Bern brings some of the Coolest blues you've heard in years back to New Bern. The one-night Fest will mark the return of "Cool" John Ferguson who's expected to bring the house down once again. His last appearance here brought everyone in the audience to their feet during one of the most memorable and spontaneous music events in New Bern's history. "Cool" John's unique music combines the best of gospel, funk, country, jazz and rhythm and blues. Taj Mahal called him one of the five greatest guitarists in the world, along with Jimi Hendrix, Wes Montgomery and Django Reinhart. He continues to perform at major blues Festivals around the world including Savannah, Lincoln Center, The Byron Bay Blues Festival in Australia and The Wasago Beach Festival in Toronto. Living Blues Magazine honored "Cool" John for two consecutive years as "Most Outstanding Guitarist". His most recently released CD, "With These Hands" will be available at the Convention Center on June 16. This fabulous evening of Blues will kick off with the Bull City Blues Band, formerly the Charlie Ward Band, making their very first appearance ever in New Bern. Their show-opening set will combine a unique mix of both original and traditional electric blues music. The band won first place in the Piedmont Blues Society and Cape Fear Society Challenge contest. The Bull City Blues Band will open with a one-hour set beginning at 7:30. The "Cool" John Blues Band will follow and finish with two consecutive one-hour sets.
More Information? Click Here
2nd Annual Eastern Carolina Wiener Dog Festival
Saturday, June 17th from 10:00am to 4:00pm
Come out to the one of the ONLY festivals on the East Coast for lovers of Dachshunds or more widely known as wiener dogs! The Eastern Carolina Wiener Dog Festival will be held on Saturday on June 17th starting 10am and will be a day of fun activities for the whole family.
The festival will be held to benefit the New Bern Shrine Club, which is also the venue at 2105 Glenburnie Road in New Bern. General admission is FREE and race entry for your furry friend is $10 in advance paid at Petsense in New Bern.
More Information? Click Here
Saturday, June 17th from 7:00am to 12:00pm
CWS is pleased to announce our Annual Run For Shelter! The event will take place on June 17, 2017 at Creekside Park in New Bern NC. This year we will have a 1 mile fun run/walk, a 5K, a 10K, and a virtual run! Registration starts at 7 am. Run starts at 8am. To register online, please visit: http://www.active.com/new-bern-nc/running/distance-running-races/19th-annual-run-for-shelter-coastal-women-s-shelter-2017?int or just visit www.active.com and search New Bern events. You may also register in person at CWS, located at 1333 S Glenburnie Road or stop by Coastal Sole of New Bern located at 2122 Trent Blvd New Bern, NC 28560 to pick up your running packet (pre packet pick up date to be announced) or register for the race!
More Information? Click Here
Neil Diamond Tribute: Diamond Reno
Saturday, June 17th at 6:30pm
Mark Reno will perform in his hit show "Diamond Reno…Today "The one and ONLY Neil Diamond Tribute that is contemporary…THE WAY AND LOOK that people know Neil Diamond, as he is today!! Kal Rudman , nationally known acclaimed music critic (also was a regular music contributor on the Today show) says after seeing Diamond Reno performing as Neil Diamond … "What a performer… amazing entertainer!!" Kal is known as the "man with the golden ears", and has had a hand in making many artists into big stars the likes of The Rolling Stones, Bruce Springfield, Barry Manilow, Dolly Parton and others.
More Information? Click Here
Friday, June 23rd at 5:00pm to Saturday, June 24th at 9:00pm
If the blueberry is going to be called a "superfood," then a festival revolving around them should be called a "super party." We survived our first Bridgeton BlueberryFest on June 25, 2016. The Bridgeton Community Watch had a vision of bringing back the celebration of that luscious little berry to the people of Bridgeton, Craven County, and eastern NC. Blueberries have always been an integral part of the town of Bridgeton, bringing in locals and visitors to pick their own! The Morris Farm, the Nelson Farm, and Southside Farm will supply blueberries to the ravenous crowd on our festival grounds at the Bridgeton Harbor Marina! The 2017 BlueberryFest will feature an array of local crafters, vendors selling goods, and businesses from Bridgeton and Craven County to help celebrate the luscious, tangy bite of the local blueberry! Planning is underway for a Saturday breakfast of blueberry pancakes sponsored and served by the Bridgeton United Methodist Church; a blueberry baking competition; rides and activities for kids; a Friday night flotilla; a Saturday evening beach music concert with The Breeze Band; a pirate invasion and more! Come celebrate with us!
More Information? Click Here
Saturday, June 24th from 1:30pm to 5:00pm
New Bern, NC will be hosting their eight annual beer and wine festival at the New Bern Riverfront Convention Center on June 24, 2017. This 45,000 square foot venue is a first class, state of the art building located at 203 South Front Street, New Bern, NC 28560 in the city's historic district on the Trent River waterfront. The festival will focus on 40+ American craft micro breweries and wineries with over 100 beers and wines being offered. The Brew Bern Beer and Wine Festival will also feature a DJ, live music, silent auction and other fun things to do. There will only be one tasting session with three tickets options. The VIP ticket is $50 and will give you admission from 12:00 – 5:00 PM. The General Admission ticket is $35 and will give you admission from 1:30 – 5:00 PM. The VIP and GA ticket includes unlimited sampling of all products offered and a tasting glass but ONLY the VIP ticket includes a special limited edition full size collectors glass that features the Brew Bern and Beer Army color logos (available until the end of the VIP session). The Designated Driver ticket (available online only) which is $15 and will give you admission from 12:00 – 5:00 PM. There will only be 500 VIP and 3000 total tickets sold. This event will sell out so ensure you get your tickets as soon as they go on sale. Ticket sales will start at 8:00 AM on Saturday, March 25, 2017. All proceeds go to benefit the Beer Army Foundation and we hope that you can join us for this exciting event!
More Information? Click Here
At the Gallery: American Composer Finale
Saturday, June 24th at 6:30pm
American Composer Finale performed by Yolanda Hall and Stephen Anderson. As the world gets crazier, music can offer a lovely, romantic refuge. A new series paying tribute to American composers, the brainchild of Steve Kelly and Craven Arts Council & Gallery Executive Director Carol Tokarski, takes you back to quieter, more melodic times. Tickets are available at the Bank of the Arts and online. Join us for a special encore presentation of the At the Gallery Series. American Composer Finale will draw from the songbooks of all eight performances, performed by international jazz vocalist Yolanda Hall and her legendary jazz trio. This night promises to be a wonderful experience, allowing our listeners to compare and contrast the performance of songs by the same composer by different musicians.
More Information? Click Here
Saturday, June 24th from 2:00pm to 4:00pm
Be a Melissa & Doug Toy Tester for a Day! Come join us for a special, interactive experience sure to launch kids' imaginations and provide parents with new perspectives on the power of play! On Saturday, June 24th we're transforming our store into a Toy Testing Lab, where kids ages 3+ become Official Melissa & Doug Toy Testers for the day, using the power of their imaginations to test out four Melissa & Doug toys, share their feedback, and discover the joy of coming up with new ways to play! Plus, they will go home with Inspiration Kits full of ideas and activities to keep the fun going! Melissa & Doug believe that toys should be a launch pad for imagination and wonder. And we are so excited to join them on their mission to Take Back Childhood and give kids more unstructured time and space to imagine, create, explore, and think!
More Information? Click Here