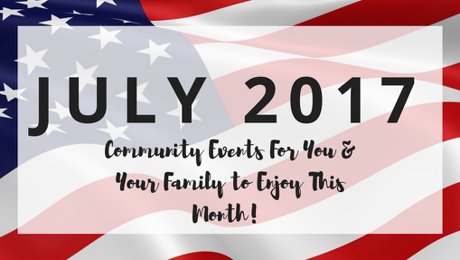 SOUL Shakers LIVE at the City Laundry
Saturday, July 1st from 8:00pm to 1:00am
Come on out and let your Hair Down for the 4th of July Weekend! Bring your Boogie shoes and rock it with the SHAKERS at the City Laundry !!!!!
More Information? Click Here
Jessica Allossery at Circa 1810
Sunday, July 2nd from 5:00pm to 8:00pm
Indie folk songstress and national touring act Jessica Allossert will be playing the outside patio at Circa 1810 at The Harvey Mansion on Sunday, July 2nd from 5:00pm to 8:00pm.
More Information? Click Here
The Glorious Fourth at Tryon Palace
Tuesday, July 4th from 10:00am to 2:00pm
Enjoy the anniversary of the birth of America at Tryon Palace with historical interpreters, games and crafts for all ages, exhibitions, and a live reading of the Declaration of Independence on the Palace steps. This free event also includes a performance by the Fife and Drum Corps and free access to the Palace gardens.
More Information? Click Here
City of New Bern Celebrates Independence Day
Tuesday, July 4th at 4:30pm
Lawson Creek Park will be open all weekend as a picnic area and fireworks viewing location. Visitors are welcome to bring coolers, blankets, lawn chairs and tailgate items to Lawson Creek Park. However, alcohol, glass, fireworks, pets, weapons, and concealed carry weapons are not permitted. Service animals are permitted. Bicyclists are asked to refrain from riding their bikes inside the park. Festivities will begin at 4:30 pm on July 4th with a misting tent to help stay cool, bounce houses for the kids, games, and food and beverage concessions. Then, from 5:00-9:00 pm a dj will play music and host dance contests. Finally, the fireworks show will begin at approximately 9:15 pm. Handicapped accessible parking will be available at Lawson Creek Park. Other parking inside the park will be available on a first come, first serve basis. Overflow parking will be available at Temple Baptist Church (1500 Kingdom Way) and YMCA (100 YMCA Lane). The City will also offer shuttle service from Stanley White Recreation Center (901 Chapman Street). The shuttle will run approximately every 20 minutes from 4:00-8:00 pm and resume once the fireworks show is over. The City's rain date for the fireworks is Wednesday, July 5th. This will be a fireworks only event. Parking begins at 7 p.m. at Lawson Creek Park and Temple Baptist Church. The fireworks show will begin around 9:15 p.m.
More Information? Click Here
Tuesday, July 4th at 5:00pm
July 4th at Havelock City Park! The Freedom Festival is scheduled from 5:00pm to 9:00pm, July 4th at Havelock City Park, with fireworks wrapping up the festivities at 9:00pm. The festival includes a variety of games and entertainment such as a Hula Hoop contest, pizza eating contest (Adults only), pie eating contest (Adults and children), three-legged race and egg toss. The 2nd Marine Aircraft Wing Band will headline the entertainment, along with Megan McVickers and Amber Lewis.
More Information? Click Here
Independence Night at Tryon Palace
Tuesday, July 4th from 5:30pm to 9:30pm
Enjoy an evening of food, fun, live music, and fireworks at Tryon Palace's North Carolina History Center this Fourth of July. Located on New Bern's picturesque Trent River, Independence Night celebrates the Fourth of July with good music, tasty foods, childrens activities, and more. The event reaches its grand finale with the best waterfront view in town of the fireworks launched by the City of New Bern. Don't miss our food truck roundup at Palace Point Commons, where food will be available for purchase from local food vendors. Visitors are encouraged to bring blankets and chairs, but no pets or coolers are permitted. This is an alcohol-free event.
More Information? Click Here
Fridays & Saturdays, July 7th, 8th, 14th, & 15th at 7:30pm
Sundays, July 9th & 16th at 2:00pm
To Kill A Mockingbird is considered an American masterpiece about the power of childhood innocence, morality, and love. Set in the Deep South, Harper Lee's Pulitzer Prize-winning novel sees racial injustice envelop a small-town community. Through courage and compassion, lawyer Atticus Finch seeks the truth, and his feisty daughter Scout - a young girl on the cusp of adulthood - brings new hope to a neighborhood in turmoil.
More Information? Click Here
Tryon Palace Gardens Lecture Series
Saturday, July 8th from 10:00am to 11:00am
The July garden lecture features Lindy Cummings, Tryon Palace Research Historian, discussing historical aspects of 18th century gardens, colonial revival interpretations and how the gardens at Tryon Palace came to be.
More Information? Click Here
6th Annual New Bern Run For The Warriors
Sunday, July 9th at 7:00am
Hope For The Warriors® is excited to Share HOPE with our new and current supporters in New Bern. The new and old faces each year have helped us to unite the military and civilian community in the area. We hope you will encourage your family and friends to participate with you and create a team for this year's 6th Annual New Bern Run For The Warriors. There will be a 5K, 1-Mile Walk/Run, all adaptive equipment friendly and the Kids Dash will start 30 minutes after the 5k and 1-Mile run/walk. Opening Ceremonies will be at 7:15 am with the 5k and 1-Mile races start at 7:30 am at Union Point Park.
More Information? Click Here
Saturday, July 8th from 10:30am to 12:30pm
Join Kate MacDonald and Kate Lewis for their second installment of SUP Yoga Summer Saturdays! No matter your skill level, you can expect to improve your paddle game with SUP Kate's fantastic instruction, and leave feeling renewed and rewarded after Yoga Kate's class on the water!
More Information? Click Here
Behind The Scenes at Tryon Palace: Conservation Lab
Tuesday, July 11th from 2:00pm to 3:00pm
Learn about the conservation work that is done to the artifacts on exhibit in the Governor's Palace, North Carolina History Center and our historic house museums around Tryon Palace with Behind-the-Scenes tours of the Tryon Palace Conservation Lab. Observe the techniques and tools the conservation staff uses to preserve items from the past to be showcased in the present and for future generations. Also, guests can learn about techniques they can use to care for their own treasures at home.
More Information? Click Here
Palace Pours: Shandies in the Shade
Wednesday, July 12th from 5:30pm to 7:00pm
Engage with local history and friends while imbibing a selection of craft beers or wines during Palace Pours: History After Hours, held every other month at rotating locations around Tryon Palace. The July Palace Pours will feature a discussion on the Neuse and Trent Rivers and the Wetlands. While attendees imbibe a selection of shandies, a Riverkeeper presenter will lead a discussion about the Neuse and Trent Rivers as well as the surrounding Wetlands. The Shandies featured during this Palace Pours are being determined. Palace Pours is open to ages 21 and over. Ticket price includes flight of craft beer (3 4oz samples), additional beer available for purchase. Non-alcoholic beverages also available.
More Information? Click Here
Ed Bearss – A Historian Reflects on the Civil War
Thursday, July 13th from 11:00am to 12:30pm
An American treasure, Civil War historian Ed Bearss was ready to speak to interested fans across eastern NC in January but the weather intervened. Now he is making a trip just to New Bern on Thursday, July 13. If you have interest in history, the Civil War, or exciting stories and characters, be sure to see this legend. This is the eleventh in a series of annual visits for Bearss, one of the leading historians and experts on the Civil War. He will present his own reflections after more than three-quarters of a century of study and teachings on the subject. Many times his lectures have been delivered while hiking through the historic battlefields. This presentation will be held at 11:00 am at the Cullman Performance Hall at the North Carolina History Center. The cost of lecture will be a tax-deductible donation of $10 with all proceeds going to support the New Bern Battlefield Park. Reservations with donations for the January lecture will be honored. Ed Bearss is a United States Marine Corps veteran of World War II, a military historian, an author known for his work on the American Civil War and World War II eras, and a popular tour guide of historic battlefields. He served as Chief Historian of the National Park Service from 1981 to 1994 and is now Chief Historian Emeritus. This Congressional Gold Medal nominee continues to share his vast knowledge. Civil War students clamor to hear him speak. At 90+, Bearss leads numerous tours—traveling as many as 200 days per year—around the United States, the Pacific, and Europe. He has been named by Smithsonian Magazine as one of the "35 Who Made A Difference," along with the likes of Maya Angelou, Steven Spielberg, and Sally Ride. Don't miss the opportunity to hear this amazing man.
More Information? Click Here
Friday, July 14th at 4:30pm
Join Molly Hatchet, Nantucket and Bryan Mayer for the 2nd concert in our Summer Concert Series! Admission: $15 in advance, $20 at the gate, Children 12 and under free with paid adult. MEGA Ticket available for $35 and includes one ticket for each concert in Summer Concert Series. Tickets available for purchase at Mitchell Hardware or the New Bern Area Chamber of Commerce. All concerts with be held rain or shine. No food, drinks or coolers will be permitted.
More Information? Click Here
Friday, July 14th from 5:00pm to 8:00pm
Join Nautical Wheelers at their downtown New Bern Nautical Wheelers location for an evening wine tasting during ArtWalk! They will be serving a variety of wines for you to taste and learn all about, make sure to stop by the store while downtown!
More Information? Click Here
Friday, July 14th from 5:00pm to 8:00pm
ArtWalk and ARTcrawl are a fun, casual celebration of art and community in downtown New Bern, held every second Friday of each month (yes, even in winter!). It begins at 5 p.m. and usually goes till 8 p.m.–but on warm summer nights, it has been known to go on until 10 o'clock. You're invited to stroll along the sidewalks, drop in on shops and galleries, and dine at one of many fine restaurants and lively taverns on your way.
More Information? Click Here
Bernaroo Music & Arts Festival
Friday, July 14th at 5:00pm to Saturday, July 15th at 10:00pm
Join us once again in downtown New Bern for the annual Bernaroo Music & Arts Festival! Presented by GEM Productions and held at the Isaac Taylor Garden, Bernaroo is New Bern's only multi-day music festival that highlights the finest artists from across the great state of North Carolina. With a slew of fantastic local vendors, delicious food trucks and tasty NC-based craft beer, there's a bit of something for everyone at Bernaroo. Official Bernaroo After Parties will take place at The Brown Pelican and LIVE at The City Laundry respectively, while various venues throughout downtown will host free live music and art galleries throughout the day on Saturday, July 15th. For more information or to get involved contact bernaroomusicfest@gmail.com
More Information? Click Here
Summer Family Movie Night at the Park
Friday, July 14th at 8:00pm
Come see Tangled at Union Point Park. Bring your blankets and lawn chairs and enjoy this FREE movie night.
More Information? Click Here
Saturday, July 15th from 12:00pm to 7:00pm
Grab your favorite float or boat, board or barge....it's our town's greatest party on the river!
Local musicians will entertain us all afternoon as we float around and drink in summertime!
Paddle out or boat to The Quarry off of Brices Creek, or if you plan on an individual floaty, we will have a yard/dock you can put in and easily get to the action. All are welcome...just keep in mind your safety and respect for the neighborhood on the quarry. See y'all for the biggest floating party of the year!
More Information? Click Here
Circa 1810 at the Harvey Mansion Girl's Night Out Networking
Thursday, July 20th from 5:30pm to 8:30pm
Enjoy a fun night out of networking, shopping and mingling at Girl's Night Out + Networking Summer Social at Circa 1810 @ the Harvery Mansion! Not a Housewife? That's okay. EVERYONE is welcome to attend our FREE Networking Socials but please register your ticket via Eventbrite! Our vendors will be doing giveaways and raffles all night! Follow our Facebook Event Page to see their specials and giveaways!
More Information? Click Here
Saturday, July 22nd from 5:00pm to 7:00pm
Grab your lawn chairs or blanket and come on down to the beautiful New Bern waterfront at Union Point Park for an evening of fun with the Bears. We'll be rockin the gazebo, so the whole park can be your 'dance floor'!
More Information? Click Here
RiverTowne Players Presents The Sound of Music
Fridays & Saturdays, July 21st, 22nd, 28th, & 29th at 8:00pm
Sundays, July 23rd & 30th at 3:00pm
RiverTowne Players is proud to present one of the world's most beloved musicals, Rodgers and Hammerstein's final collaboration, The Sound of Music. This exceptionally talented cast includes Jessica Tyson as Maria Rainer and Tim Price as Captain von Trapp. This dynamic duo is joined by over 30 extraordinary child and adult actors, singers, and dancers. The Sound of Music is directed by Bethany Bondurant with musical direction by Amanda Kennedy, and is produced by Susie Tilley. This momentous production will also feature a large orchestra consisting of local musicians. You will not want to miss this sensational show full of unforgettable and stunning talent!
More Information? Click Here